I saw "I Learn America." The trailer looked interesting to me and I really wanted to watch it. I haven't been disappointed after watching it, I even loved it. The stories shared by these young immigrants made me want to write my own, not because I am one of them, but because I understood that we all have a story to tell, whatever our origins and we are all unique books that fill a huge library. And our story is worth being written and read.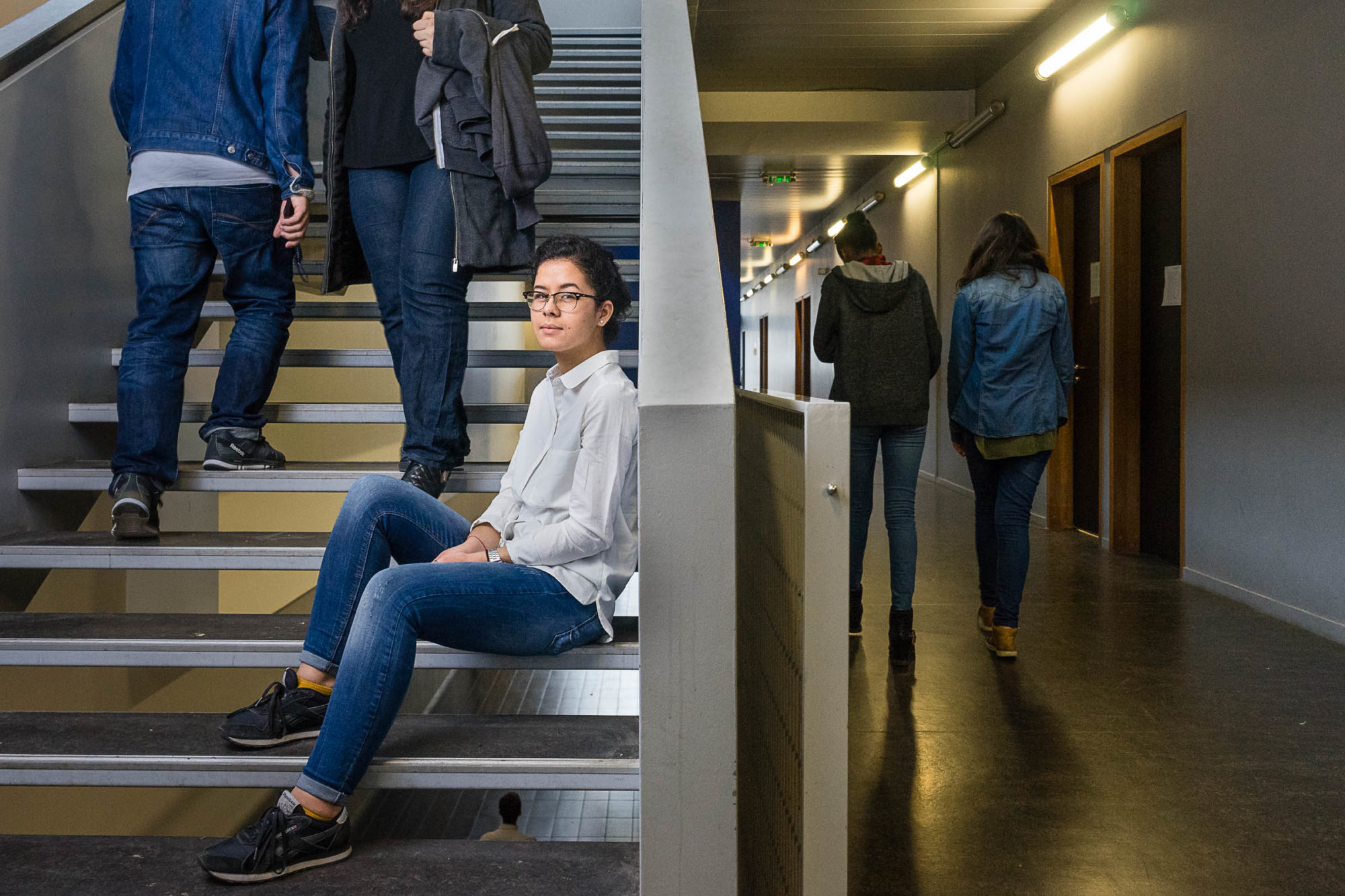 I was born on March 28th 1998 in Algeria, somewhere in the mountains of Kabylia. Three years later, I came to France and I settled near Paris, with my parents and my older sister. I have never known Kabylia such as my parents have known it because I grew up here in France. I didn't have to learn the French language as Sing or Itrat who had to learn English (in the movie). It was not difficult for me because I was at this age when we learn how to express ourselves. After a happy childhood, it became difficult to me to accept my differences, because I realized that I didn't come from the same cultural background and that I didn't have the same education as my French friends. Children from here seemed to be more free, with parents less strict over culture and religious customs. And this feeling of being stranded followed me until my second year in highschool. I was not allowed to invite girlfriends at home or to go to parties. I felt excluded from my circle of friends. I had the feeling of being two different persons.
Questioning myself about religion had somewhat kept me at a distance from my family, I didn't know how to tell them that I was against it… Five school trips helped me to look for myself and find myself. Finally, I found myself at peace. There was no pressure from anyone. Now I am almost 18, I realize I am going to begin my life, that which I will be the only one directing. I will be the author of my own story and I will have to write it.
I would like to study away from Paris because I think it would help me to be myself entirely without having to hide. I could be who I want like Sandra in the film. But it is a daily struggle because finally, we are all alone against the rest of the world.
To all of those who dream of independence and freedom, first of all, love yourself and be who you are. Never give up your fight.