June 19 2017
De mes origines à mon histoire
By Joy D'Alessandro
| From : Arles,France |
Me:
I live in Arles, my passion is dancing,
I practise 15 hours a week.
My dream is the become a Writer.
My name is Joy, i'am French, Italien, and Polish.
My mum is French, my dad is both italien and Polish.
Become a Writer is the important for me, I've to think that over !
I Wrote many stories! 
For me the dance moments of freedom, of joy, and of fun too !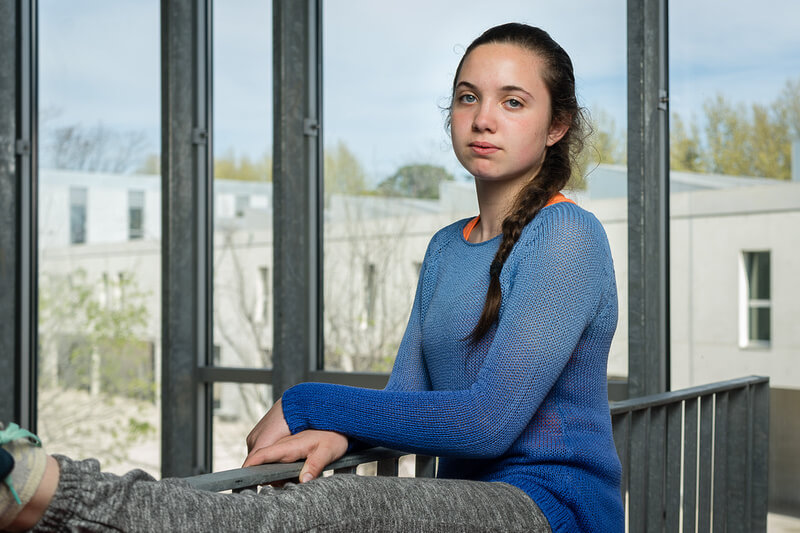 De mes origines à mon histoire:
Je suis française
Ma mère est française,
Je suis polonaise
Mon arrière grand-mère du coté de mon père
Est polonaise,
Mon grand-père est italien
Mon père est italien
Je suis italienne,
Je suis née en France,
J'apprends l'italien,
je n'ai jamais appris le polonais ,
La France ma Vie,
L'Italie mon Amour,
La Pologne mon Histoire,
La France mon Adresse,
L'Italie mon Berceau,
La Pologne mon Héritage,
L'Italie mes Pensées,
La Pologne mes Idées,
La France mon Intelligence,
L'Italie mes Amies,
La Pologne mes Délires,
La France mon jeu,
La Pologne ma colère,
La France ma joie,
L'Italie ma tristesse,
La Pologne mon Sourire,
La France mon Soleil,
L'Italie mon Humeur,
La France ma Danse,
L'Italie ma Chorégraphie,
La Pologne mon spectacle,
L'Italie ma Créativité,
La Pologne mon Stylo,
La France mon Aventure
La Pologne mon Humour,
La France mon cerveau,
L'Italie les Gestes,
La France demande : «C'est quoi ?»
La Pologne réplique je ne sais pas,
L'Italie répond c'est moi.