Je n'ai pas vécu de moment triste dans ma vie, je suis plutôt chanceux. Aucune personne de mon entourage
n'est morte, je ne sais pas ce que cela fait de vivre en l'absence d'une personne qui m'est chère. Tout se passe bien et je suis anxieux des années qui vont arriver, où l'inévitable arrivera…
Mais pour l'instant je n'ai que des moments joyeux donc let's talk about it .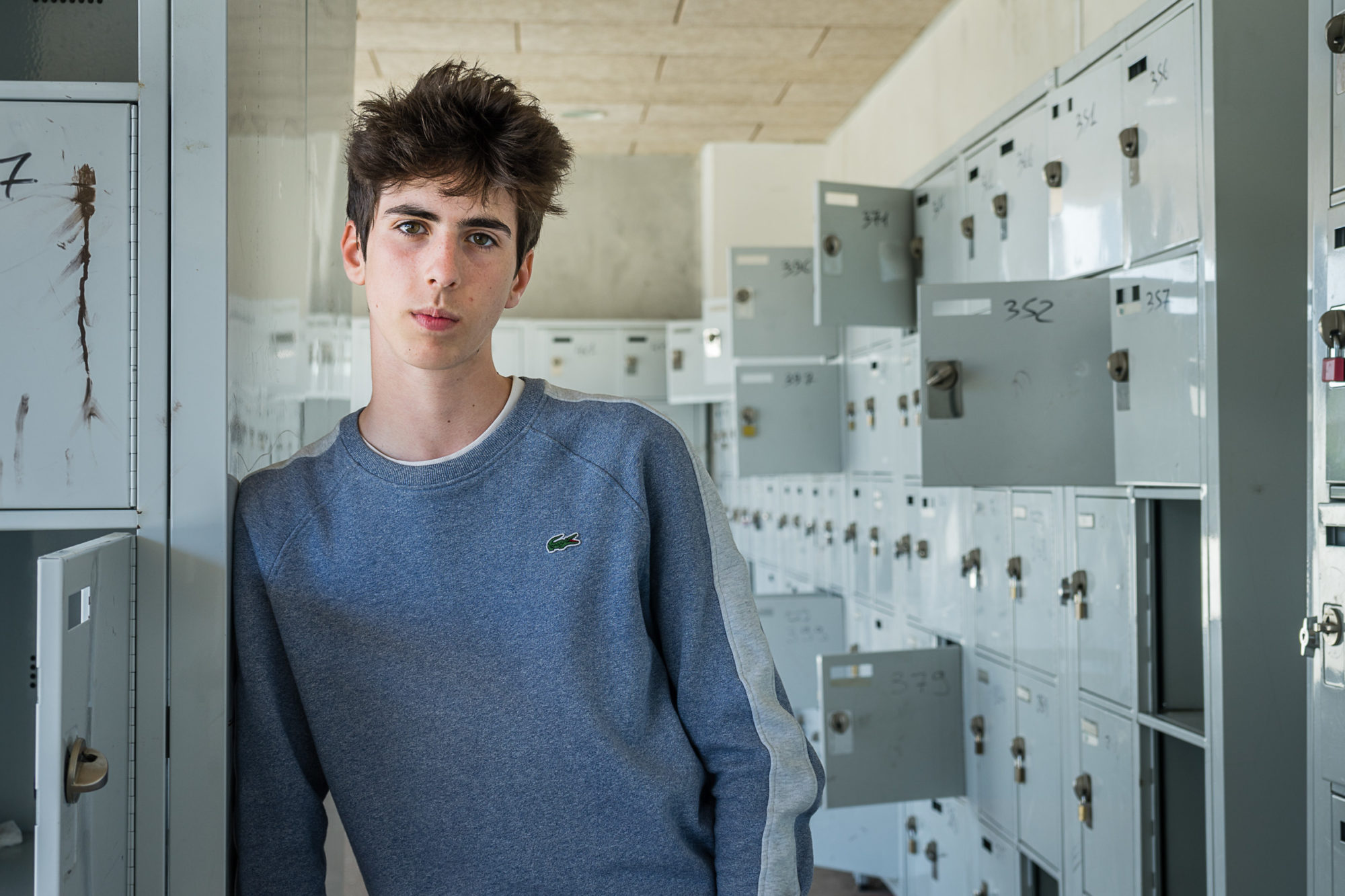 Je m'appelle Matias Thomas. Je suis français. Je vis à Arles. Ma mère est née en Belgique et mon père en Algérie. Mes parents se sont rencontrés à Paris lors d'une soirée étudiante. Ils sont tombés amoureux et quelques années plus tard, je suis arrivé. Deux ans plus tard, mon père a quitté ma mère. Je ne m'en souviens pas donc ça n'a pas été douloureux pour moi. Je vais vous parler de ma famille maternelle.
Mes grands parents ont eu 5 enfants:
1) Bruno: qui a donné naissance à Lola, Zoé et Juliett e (actuellement en Belgique et Zoé au Canada)
2) Sylvie: qui a donné naissance à Lucia et Antonio (actuellement en Espagne)
3) François: qui a donné naissance à Zélie, Yona et Loulia (actuellement en Belgique)
4) Florence: qui a donné naissance à Billie et Thomas (actuellement en Belgique)
5) Claire (ma mère): qui m'a donné naissance (actuellement en France)
Nous sommes une grande famille, sans compter les femmes/hommes de chacun(e) de mes tantes et oncles.
La plus grande parti e de ma famille est en Belgique mais vous pouvez voir que j'ai des cousins en Espagne et je suis moi même en France. Ma famille est très joyeuse. Chaque Noël, toute la famille se réunis chez mes grands-parents ou chez mes tantes et oncles (à Tournais ou à Bruxelles en Belgique) et nous fêtons Noël, joyeusement. Nous jouons beaucoup aux cartes (Le Rikiki, le Barbu, la Belott e, le Kirikou, etc…), ma famille aime beaucoup les cartes. On peut passer des heures sans s'arrêter. Je me rappelle aussi quand on allait tous ensemble au ski, des étés où nous allions dans une grande maison de vacances à Avignon avec une piscine et un grand jardin ou encore des vacances sur un voilier en Corse… C'est beaucoup de bon moments.
En Belgique, le « sport national » c'est les scouts. Du coup, tous mes cousins ont fait les scouts. Ça a l'air super. Ce qui est bien aussi en Belgique, c'est les années sabbatiques. Dès que l'on a att eint la majorité, on peut partir pendant un an dans le pays qui nous attire le plus. Je pense que je le ferais si j'en ai l'occasion parce que c'est bien pour se perfectionner en langue et apprendre une autre culture que la sienne.
Ma grand-mère est écrivaine. C'est une super femme. Elle est très cultivée et très aimable. Et très forte. Elle
a perdu ses deux parents quand elle était encore enfant et elle a été élevée par ses tantes. Mon grand-père
aussi a perdu ses parents quand il était jeune. Cela a du être dur pour eux. Lui était chirurgien. Ma grand
mère a voyagé partout avec mon grand-père. On essaye de se parler le plus par e-mail, même si je ne vais
pas souvent sur ma boite mail. Elle s'est cassé la jambe au ski et depuis elle a des broches dans la jambe
qui lui font très mal, pourtant elle continue de se déplacer. J'ai fait pas mal de voyages avec elle à Londres,
Bruges… Avec mon grand-père, je joue au tennis quand je le vois chaque année. C'est une passion que nous
partageons. Même âgé, il continuait de jouer au tennis. Mais cette année il a dû arrêter car on lui a mit une
pile au cœur… Je me rends compte qu'ils ne sont pas éternels et qu'il faut que j'en profite un maximum. Alors Afaites de même !
English version :
Hi, my name is Matias Thomas. In this text I will speak about my grand parents :
My grand mother is a writer. It's a « super » woman. She is very clever and cultivated and ( very ) strong morally. She lost her two parents when she was a child and she has been raised by her aunts. My grand-father lost his parents too when he was young… It sounds really hard for them. He was a surgeon. My grand'ma has travel a lot and everywhere with him. We try to speak by e-mail, but i'm not always on my e-mail box… She broke her leg in a ski holiday and after that she got pins in her leg which cause her pains, but she still keeps moving and traveling ! I did a lot of trips with her in city like : London, Bruges… With my grand father, we play tennis when i see him every year. It's a passion that we share. Eventhough he's getting old, he still plays… But this year, he had to stop because we put a battery in his heart. I realize that they are not everlasting and i have to take care of them and enjoy every great moment with them. So do the same and don't wait too long !