May 29 2016
I am from…
By Katia Collaguazo
| From : Bloomfield, NJ | School :
Bloomfield High School
I am from a lovely family,
From those strong hugs,
I am from my sweet mom Veronica,
My dad Rene, my sister Dayana, my brother Javi,
From those sweet kisses
That I love so much
I am from that smell of Ecuadorian food: Chaulafan,
Yellow rice with sausage, eggs, onion, meat, Chinese sauce
And shrimp.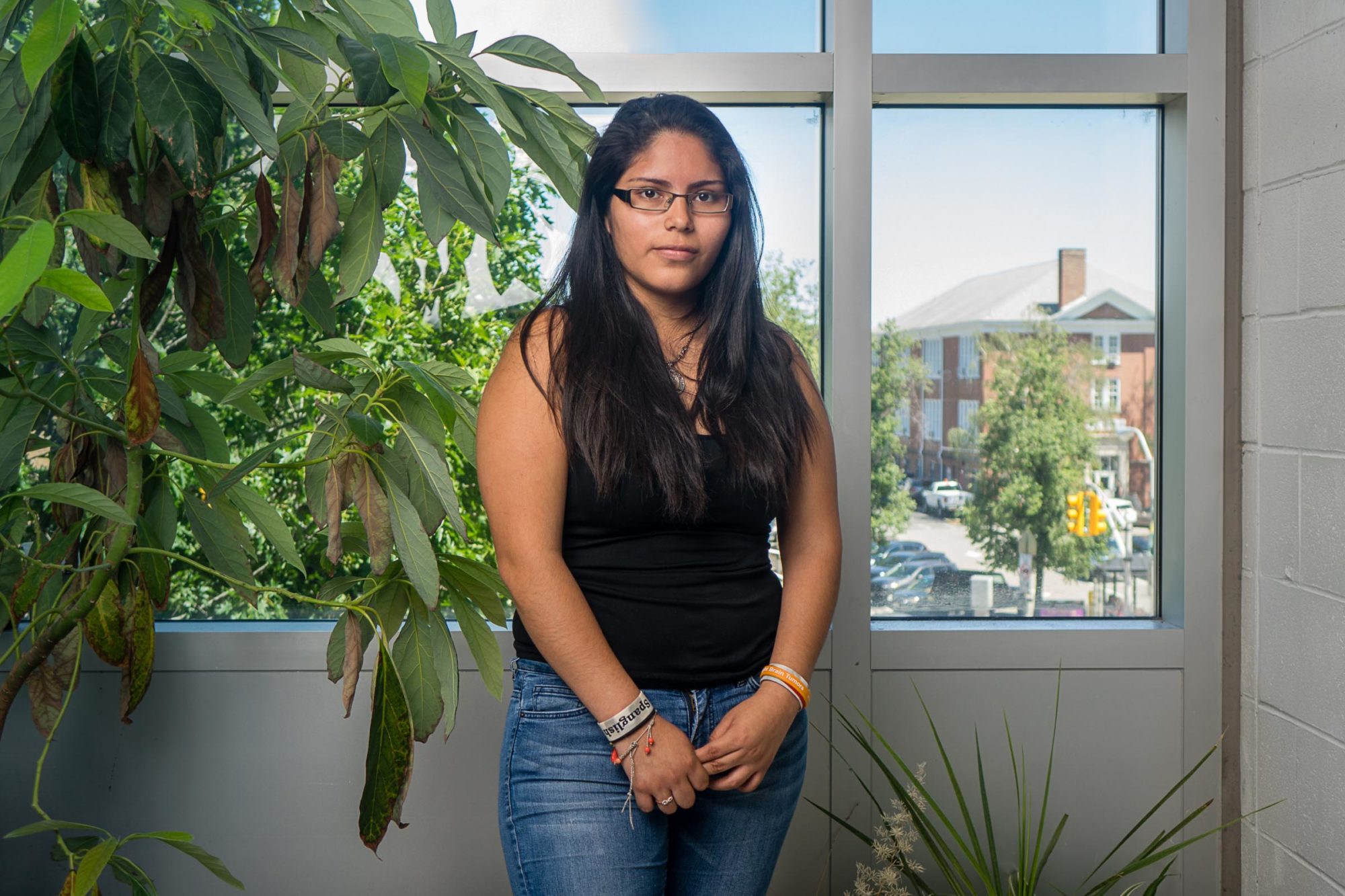 I am from the white flowers
that grow in the grass,
From that wind that combs my hair softly,
The laughter of children in the park
Playing with their parents,
I am from the green trees,
Tall, light green,
From the smell of cotton candy,
That sweet, pink and sticky cotton candy.
I am from that smell of Ecuadorian foods,
Ceviche, Encebollado, Yaguarlocro, Churrasco,
Those soups with onion, two of them with fish and
The others with cow's blood, cow's guts, and that smell of
Meat with eggs, rice, banana, salad and french fries,
From the park where everyone is happy
Playing, laughing, eating, talking,
where everyone is a friend,
And the night is beautiful.
I am from the street full of colored lights, with those
Big screens hugging buildings,
From the people walking with their children,
Smiling, singing, dancing,
I am from Latin music, bachata, merengue,
Salsa, reggaeton, national music,
From those dances moving the arms, feet, the body,
Dancing like there's no tomorrow.