May 18 2017
Je me souviens plus…
By Hugo
| From : Arles, France | School :
College Frédéric Mistral
Je me souviens plus…
Je m'appelle PEREZ Hugo, je suis né à Arles le 16 juillet 2002 et je vis encore à Arles. Mes parents sont aussi nés à Arles.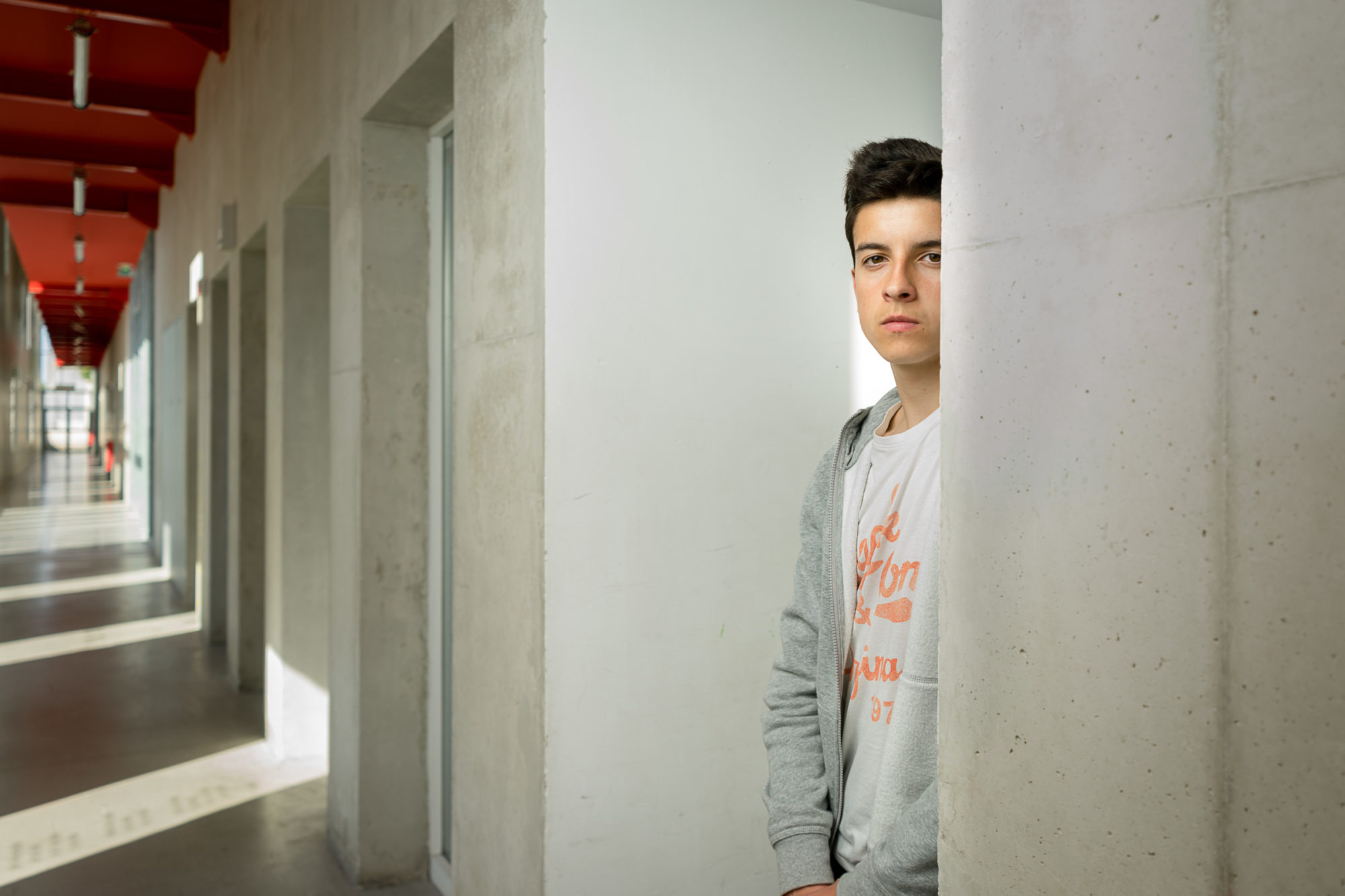 Du côté paternel, mon grand-père est né a Murcie (en Espagne) et ma grand -mère en France.
Du côté maternel, mon arrière grand-père est né au Maroc et mon arrière grand-mère est né en Espagne .
Je vais vous raconter l' histoire de mon arrière grand-père du côté de mon père qui est mort à Arles deux ans après que je sois venu au monde. Mon arrière grand-père est décédé en 2004 à l'âge de 79 ans. Je demande parfois à mes parents pour en savoir un peu plus sur mon grand-père. Mes parents me disent que je l'ai connu. A l'âge où j'ai commencé à le connaître, on m'a dit qu'il commençait à perdre la tête à cause de son âge. Pour moi, tous ces événements, ce sont des souvenirs dont je ne m'en souviens pas car j'étais très petit. Je suis assez triste de ne pas l'avoir connu plus que ça. A ce jour, il ne me reste qu'une seule arrière grandmère. Il me reste une partie de ma famille en Espagne à qui je rend visite très souvent et j'ai un cousin a San Diego (États Unis). Dès qu'il y a une grosse fête, mon grand-père sort la grosse poêle pour faire une paella et faire plaisir à tout le monde. On passait alors de très bons moments mais il est malheureusement décédé en 2015 att eint du cancer. Je me suis rendu compte a travers le temps que la vie et courte donc CARPE DIEM.
English version:
My name is Hugo Perez. I was born in Arles on July 16th 2002.I live in Arles. My parents were born in Arles too. I'm going to tell you the story of my great grand father's dad. He died in Arles in 2004 at 79 years old when I was 2. I don't remember him because I was too young .I'm litt le sad because I didn't know him.
Today,I still have one great grand-mother. I have a part of my family in Spain and a cousin in San Diego. When there was a big party my grand-father took the big frying pan to cook a paella. We spent a good moments but unfornately he died in 2015. I realized with the ti me that life is short. We must enjoy life so CARPE DIEM.