June 16 2023
MY NEW BEGINNING
By Katya
| From : El Salvador |
I was born in El Salvador, June 15, 2000.  My childhood wasn't that easy, I struggled a lot but I never gave up. Now I am 16 years old, living a different life. Anything would make me smile, or cry. I am a great student and hard worker. I like to have fun, dance, hang out with my family and friends. Nature is one of my favorite things, art makes my life better, art is a way I connect to the world. My smile can give life to everyone who sees it, even though I don't show what I have in my inside. I feel insecure about myself sometimes.
I was always a happy girl no matter what, even though my mom immigrated to the United States  when I was 4. I stayed with my brother and sister, my aunt took care of us. Nothing was easy for us, my brother and sister suffered a lot and it was very difficult for me to see what they were going through. My mom believed and cared about my aunt but at the end she was just using my sister and brother to get money from her.I have a different dad from my sister and brother. Sometimes I didn't knew the things they were going through.
My dad took me away from them and I lived with him, his wife and children. Sometimes I thought I was never going to fit in that family. However, while I was growing up i learned to deal with it. I got bullied in school, I felt like nothing… my dad always did his best to take care of me, but I always needed my mom in every moment I was going through.  And so I didn't think to much things that hurt me, I started to draw or write letters to my mom.
My journey to America was memorable. It all started when my mom decided that I should come to the United States to have a better life and study. At first I wasn't sure to come because I didn't wanted to leave my siblings, my dad, my cousins, grandparents, and the rest of my family. But all I wanted was to be with my mom and see her again. My dad wasn't letting me come, then my mom convinced him. My happiness showed in my smile, my future was reflected in my eyes. I didn't know the reason of my tears scrolling down my cheeks, if they were because of happiness or sadness. It went so fast that when I sat in the white van, in a blink of an eye I saw my mother with her brilliant smile. But behind all of that… my journey wasn't very comfortable. And it's better if I don't talk about it.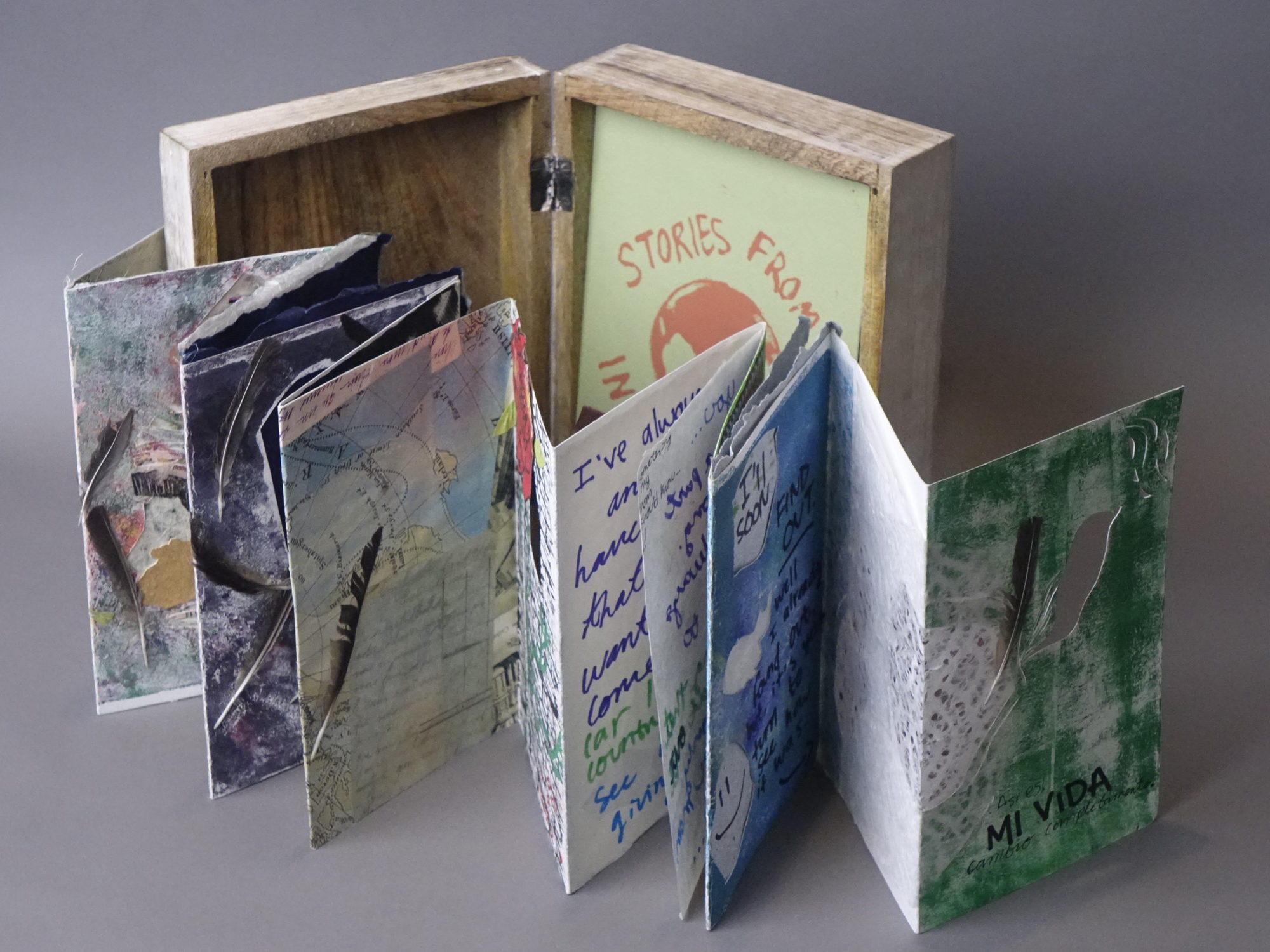 The first day of school in America for me was the worst. I didn't speak english, or had any friends. Most of my classmates didn't helped me. Every day I kept working hard and learned english,and now I know everything was worth it, all the hard work. Overcoming this challenges wasn't easy, I have found a lot of opportunities in this country and I won't waste them. There are more things to come in my life, this is just my new beginning.