May 25 2017
The death of my aunt
By Alisson
| From : Béziers, France | School :
Lycée Jean Moulin
Two years ago, I lost my aunt from a ruptured aneurysm. It was one evening when we went, my father, my mother and my brother, to my uncle and my aunt to wish him a happy burthday. We stayed late, and came the time of one night, my mother and my aunt decided to go out smoking a cigarette. So I was totally carefree, I gave them a joke, we laugh. But at that moment, I did not know that it was the last words I would address to my aunt.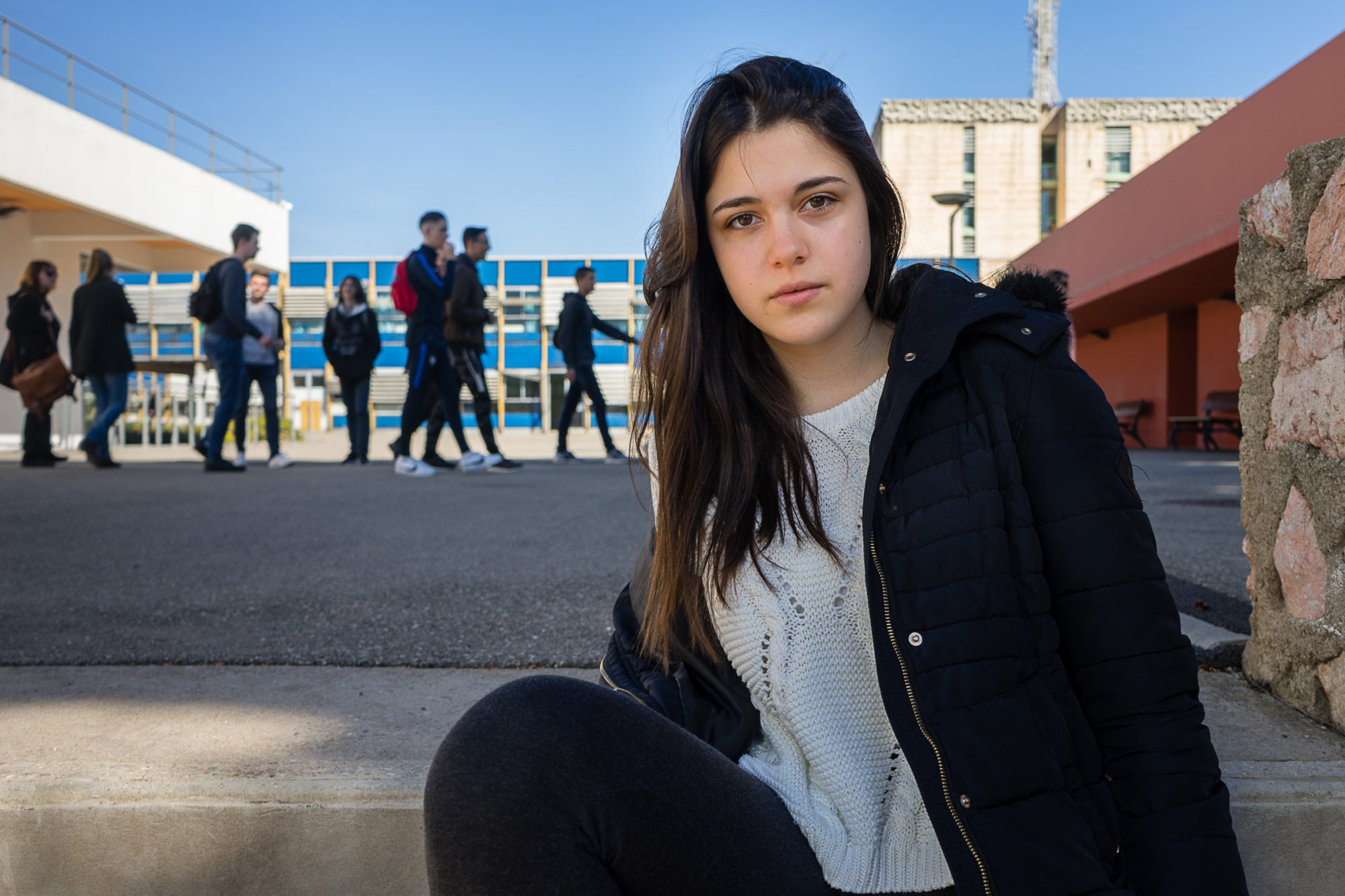 After a good 10 minutes, my aunt is still not home. I start to worry and tell my father that I will see whay she is doing. Then I run into the corridor, then opens the front door, waiting to see my aunt standing smoking or chatting with a neighbor. I only had time to pronounce the word aunt ? then scream and call my father in urgency. My father started to run, then to got my aunt Inside. So we called the firefighters right away, I found the long time. I think it was the longest five minutes of my life but the firefighters ended up arriving. I was stressed, my father then asked me to get away.When my father were out I caught my aunt on a stretcher image that I would never forget . My father then explained to my that for now they did not know what she had. but that it was serious enough for her to take a helicopter to the hospital. I asked her if she was going to get out but it was a fireman who told me she was strong.The next day my father and my uncle come back and seeing their heads shocked, I understood that it was no better quite the contrary… it was there that they explained to me that she had ruptured an aneurysm. My father looked into my eyes and said its over and began to cry. At the time, I did no react , it is by seeing everybody crying in shock like never I had seen them that I understood that it was not a joke that I had. Actually lost my aunt It was horrible I first screamed to finish in my father's arms in tears. He asked me to keep calm and told me that I would have to be strong right now because I had lost someone very important in my life . I felt so bad I had so bad and I was completely frightened upset.I have never suffered so much and until then I saw life rather pink.Well that day, I quickly understood believe me. And today, she still lacks me as much but my family and me support each other to stay strong and make her proud I wish she saw me, and sometimes I believe.