February 14 2019
We're Contreras!
From : Guatemala/Honduras/El Salvador | School :
Miguel Contreras Learning Complex, LA
Francisco from Ahuachapan, El Salvador
I come from a warm place, from a very small city.  I come from Nature's rubble, from beaches and mountains. I remember waking up in the mornings with the roosters' song in the distance, more than an alarm it was an incomparable and perfect song.
Vengo de un lugar cálido de una ciudad muy pequeña. Vengo de los escombros de la naturaleza, las playas y montañas. Recuerdo despertarme por las mañanas con el canto de los gallos a lo lejos, más que ser una alarma era un canto incomparable y perfecto.
Karla from Santa Ana, El Salvador
One of the saddest memories for me was having to separate from my uncles, especially from my grandfather, as the best time was spent with him (as he was the one with whom the best happened).
Uno de los recuerdos más tristes para mi fue haberme despedido de mis tíos en especial de mi abuelo ya que el era con el que mejor pasaba.
Josefina from San Miguel Acatan, Huehuetenango, Guatemala. 
I remember having left on May 6th 2016 at almost 4 in the morning. During the entire journey I closed my eyes so as not to cry, pretending to be asleep and trying to sleep so as not to be sad.
Recuerdo que partí el día 6 de mayo de 2016 casi  a las  4 de la mañana.
Durante todo el camino cerraba los ojos para no llorar pretendiendo estar dormida y tratar de dormir para no estar triste.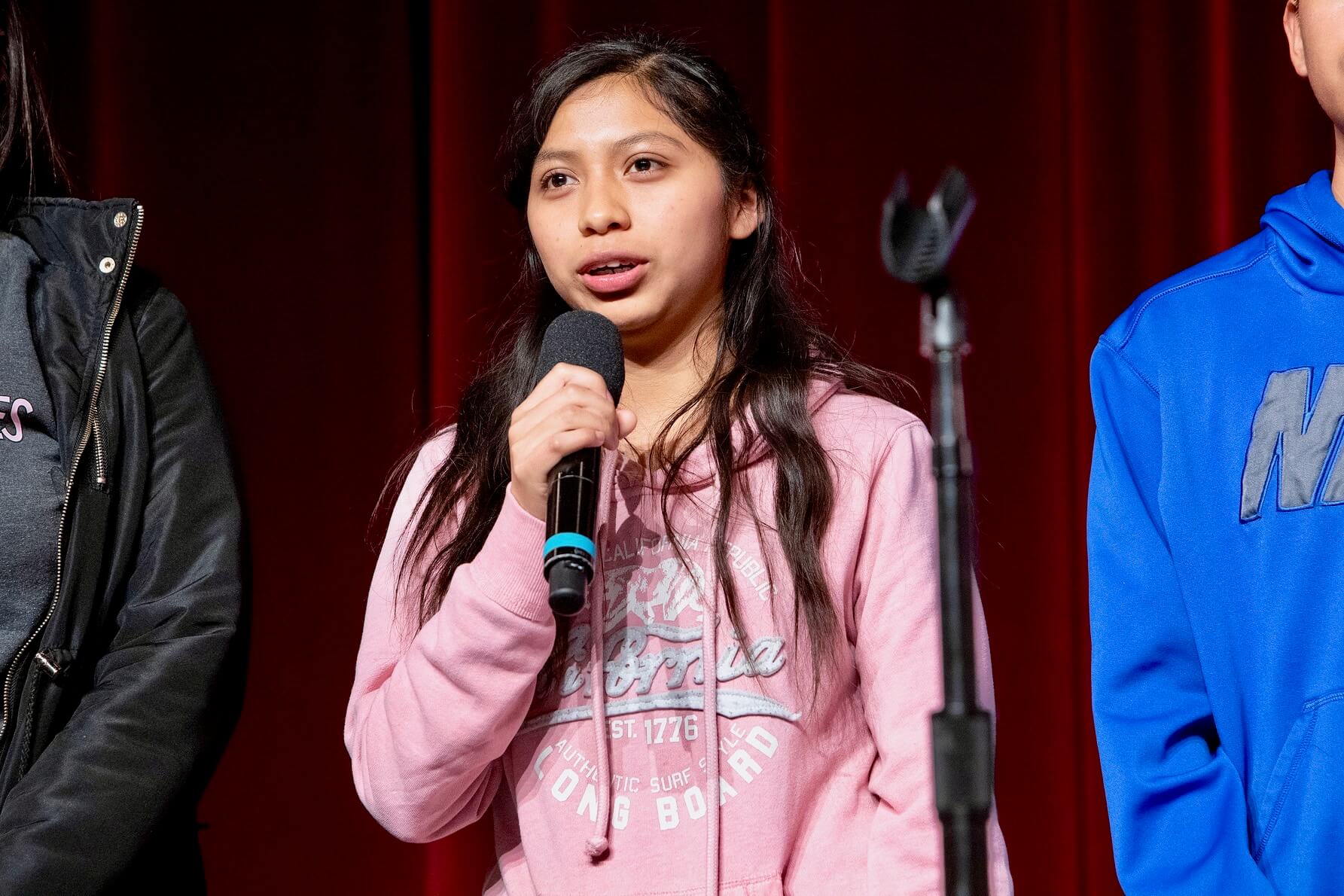 Kevin from Cantel, Quetzaltenango, Guatemala.  
I travelled by bus throughout all of Mexico.  Upon reaching the border, I started walking in the desert. Halfway through the journey, I could no longer endure walking and that was when immigration caught me. They took me to a room where they provided me with a piece of aluminium to protect myself from the cold during the 3 days I spent in the "ice box" and "the dogpound", where the rays of the sun did not enter.  After staying in those places, they kept me in a house for 18 days before letting me leave with my family.
Viaje en un bus por todo México. Al  llegar a la frontera empeze a caminar
en el desierto. A  la mitad del camino ya no aguantaba seguir de pie y fue cuando migracion me recogió. Me llevaron a una habitación donde me entregaron un pedazo de aluminio para cubrirme del frío durante los 3 dias que pase en "la hielera" y  "la perrera", donde no entraban ni los rayos del sol.  Después de estar en esos lugares me llevaron a una casa hogar por 18 días antes de dejarme ir con mi familia.
Karla from Santa Ana, El Salvador
Today I find myself in a new place, one could say a new life because I started from scratch, I met new and different people, new languages which I never imagined I could have known.
Hoy en dia me encuentro en un nuevo lugar se podría decir una nueva vida porque empecé desde cero conocí nuevas y diferentes personas, nuevos idiomas los cuales nunca pense que podria haber conocido.
Deysi from Mazatenango, Guatemala
Now my life is not as easy as I thought it would be. Now I work too much, I have to pay rent, I have to cover many expenses, and I have to learn another language.  Nothing is easy because I don't focus only on my studies but also on my job, but I have many opportunities to keep studying and go to college.
Mi vida ahora no es tan facil como pense que seria ahora trabajo demasiado tengo que pagar renta tengo que cubrir muchos gastos y tengo que aprender otro idioma no es nada fácil porque no me concentro en solo mis estudios sino también en mi trabajo pero tengo más oportunidades de seguir estudiando y ir a la universidad.
Tesla fromTegucigalpa Honduras
Something I want for my future is to be able to graduate from the university of my choice, and also to be able to work to help my family.  Something I'd like to change about myself is to be able to focus more on what I want so I can fulfill my dreams and not having so much to think (worry) about.
Algo que quiero para mi futuro es poder graduarme en la universidad que quiero y también poder trabajar para ayudarle a mi familia, algo que quiero cambiar en mi es poder  enfocarme más en lo que quiero para poder lograr mis sueños y ya no tener muchas cosas por las cuales pienso mucho
Eduardo Perez from San Francisco El Alto, Guatemala
I couldn't say it's easy, but the difference is I'm surrounded by many opportunities by being here. It's up to us whether to fight until we achieve them or remain in the same spot without progressing.
No podría decir que es más fácil, pero la diferencia es que estoy rodeado de muchas oportunidades, estando aquí depende de nosotros si luchar por ellos hasta obtenerlos o quedarnos en el mismo lugar y no avanzar.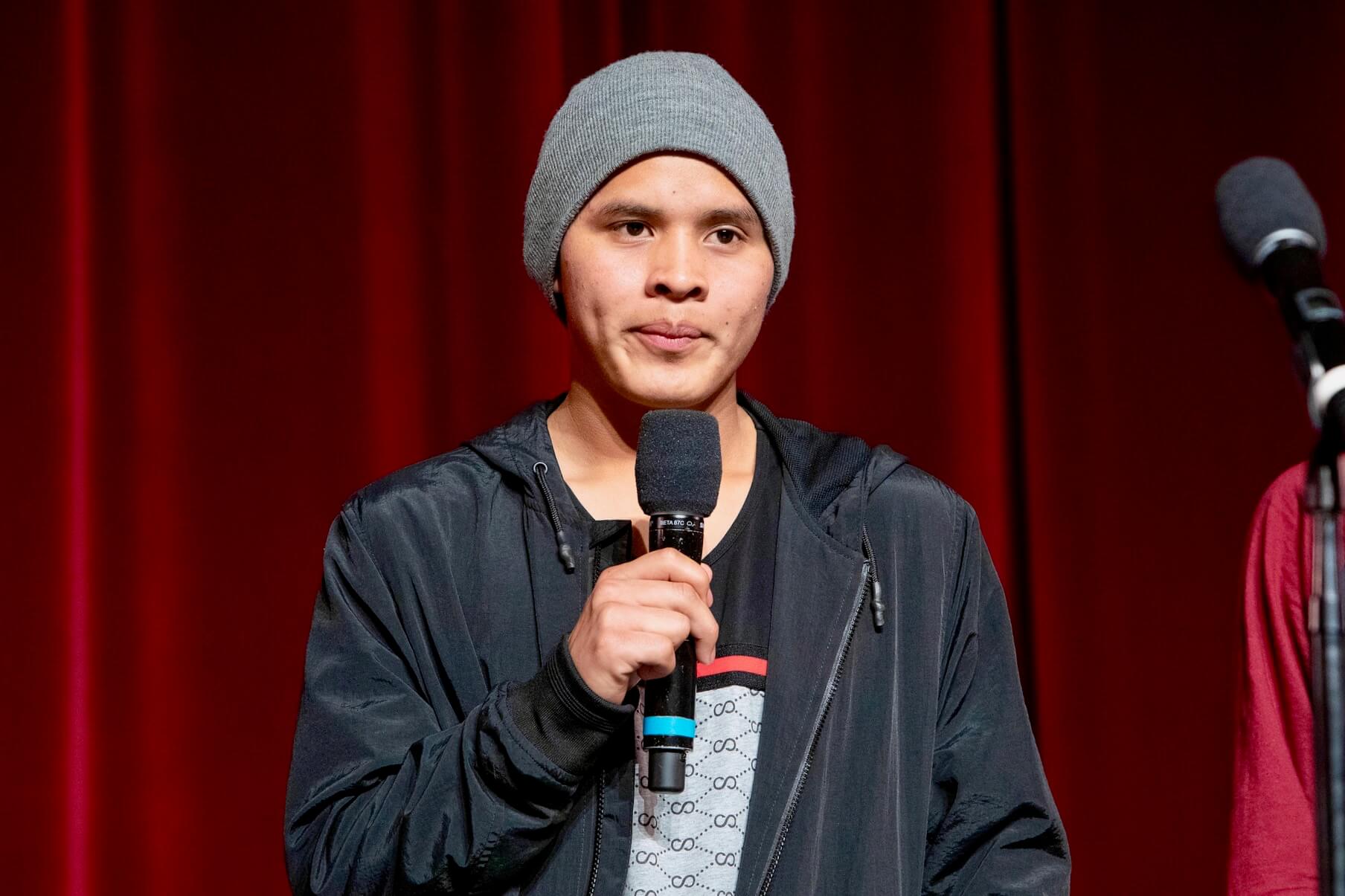 Josue Hernandez from San Salvador, El Salvador
Today my life is very different because it's not overly dangerous here as it is in my country.  There, we couldn't walk safely because in poor cities anyone will kill you, for money, or to prove a point ????
Ahora mi vida es muy  diferente porque aquí no hay demasiado peligro como en mi país, allá no podíamos caminar tranquilos porque en ciudades pobres cualquiera te mata, por dinero, o por probar puntería.
Josefina from San Miguel Acatan, Huehuetenango, Guatemala
Right now, the change I want to see is for people not to see immigrants as different because we are all the same.  In my country, foreigners are welcome and well treated.  People there look for ways to communicate with them.  They are not forced out of there as they do with immigrants over here.
En la actualidad, lo quiero que cambien es que no vean a los inmigrantes  diferente (diferentes) porque todos somos iguales. En mi país, los extranjeros son bienvenidos (bienvenidos) y bien tratados. La gente de allá busca la manera de comunicarse con ellos. Ellos no son expulsados de allí como hacen con personas inmigrantes de aquí.
TODOS/TOGETHER:
But we keep moving forward!
Pero seguimos adelante!