June 22 2019
One less to reach your true love
By Luana
| From : Peru | School :
Bloomfield High School
This isn't a letter for you , this is a little of my heart.
Two little girls playing on the grass, I was kicking
the ball and you were doing exercises math.
I never thought  that one day i had to leave you,  
when we received the notice that i am going to
USA we felt so happy but when we were in the
airport we fall apart when we knew that we would
not be together anymore.
You hugged me and you told me this is a new
opportunity that you should not waste, so I left
and while my tears drop i smiled at you.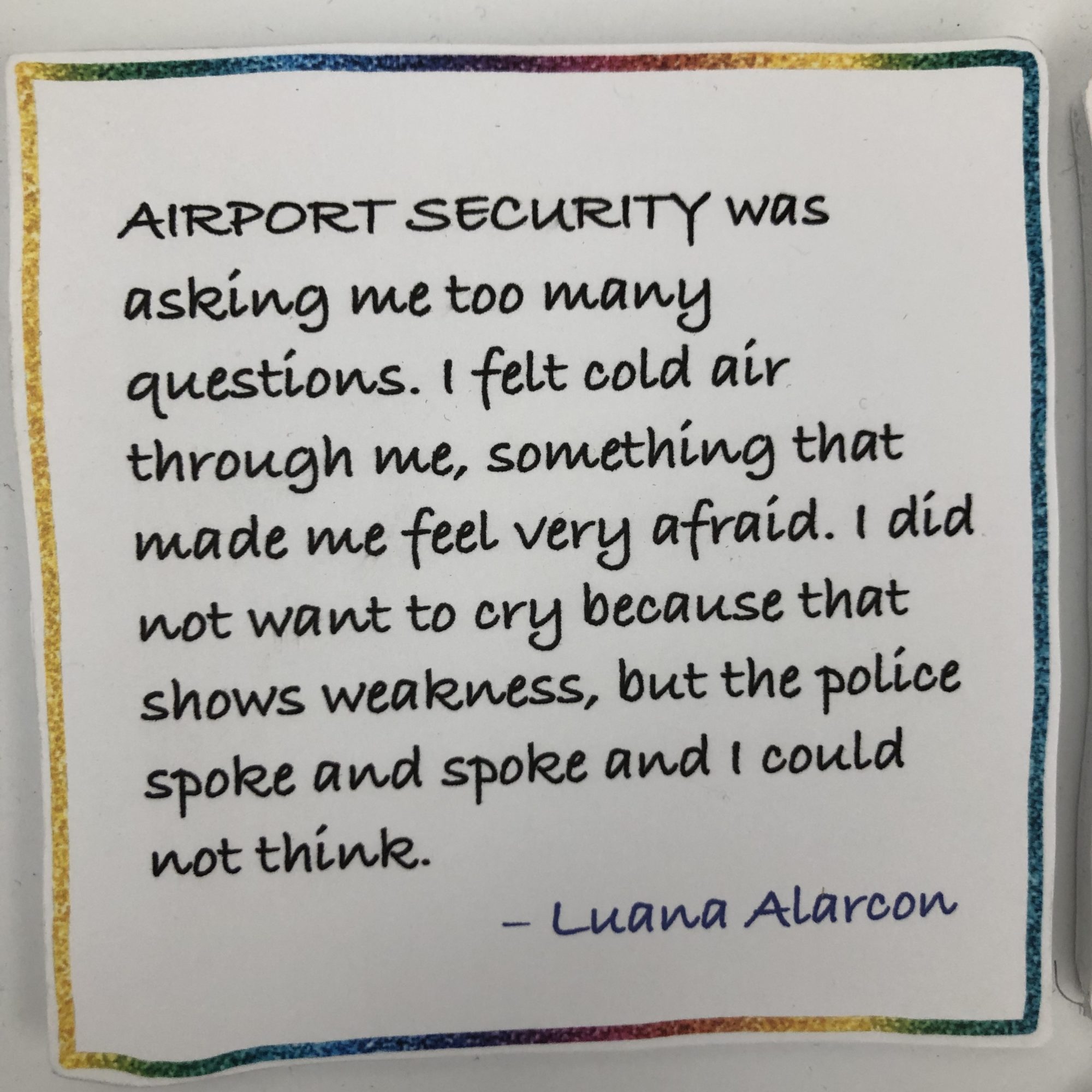 I was only 13 years old and you were 15 years old
and you came to my house to eat pizza and watch a
movie because your first boyfriend broke your heart.
You were crying in the bed , yelling to yourself why
this all happened to me.
I give you an advice and it was the first and last and
said to you this is a broken heart , one less to reach
your true love.
Your face changed sitting on the bed you hugged me
I felt that gratefulness that you gave me.
I Remember the night i was so sick but so hungry.
you took a bus from Plaza de Armas , to Surco just
to bring me food few minutes later i got that smell,
it gave me happiness I could see the fries and the
chicken it was love at first sight.
There you was with the plate of food in your hands,
wait, why you were touching my food?.
You stayed with me all night, then we saw a romantic
movie and  we started  crying, we laughed and that's
how it went all night.
Our tradition every moment that we need each other
to feel better.
Every time i see a movie or just sleeping i feel a space
that's waiting for you to come, you have a piece of my
heart wherever you go.